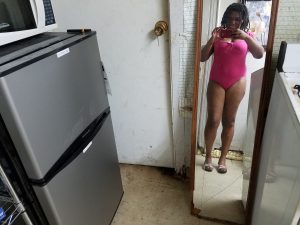 Getting into a body suit was a lot harder than it looked.

The suit hugging every fat roll that makes up my body.

Thinking about maybe the camera will add 10 pounds.

Learning to love my body use to be a daily struggle.

In my mind I was always ugly and nothing ever seems to fit me correctly.

Oh how blessed I'm to finally see the true beauty of my imperfections.