Hello World Fitters!
My name is Francesca Etheart I'm originally from the beautiful Island of Haiti. I came to the United States at the tender age of 8. I came here for the opportunity to grow financially and mentally, which I did. Upon my journey I discover my love for reading and writing.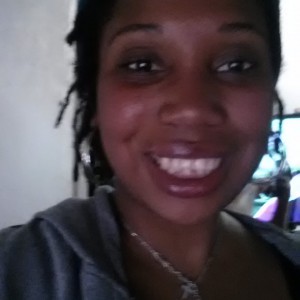 Pass forward to the future I'm currently 32 yrs old. I work as a security guard and on my off time I do my online business. To be more specific I now work 2 days as a security guard to devote more time to my business. My biggest dream and desire is to write. I'm a freelance writer I write on different sites. I'm also working on publishing my first book on kindle self publishing, look out for that! My next dream is my online business, which brings us to this site.
This site is about loving yourself and being your own comfortable weight. I'm not looking to make anyone a size four. Everyone have their own comfortable weight. After all women come in all shapes and sizes. I myself for most of my youth I was skinny but then I made the big decision to eat and enjoy food. Needless to say I got a lot of rude and negative comments about my weight gain, apparently gaining weight is a crime.
The reason I created this site is to give advise on how to maintain a healthy weight. If your happy at being a healthy size that's fine too, I'm not here to tell you how to take care of your body and live your life. I'm here to provide relevant information to help you be at your healthy weight. This site is also here to support you, you can email me your questions I will gladly answer them. Thank you for checking out my site, I Look forward to seeing you again. Have a great day/night in the world.