Hello world fitters. How are you? I'm fine of course! Trying to be positive! As you guys know this web-site is all about loving yourself as you are. Like Michael Jackson says "it doesn't matter if you fat or skinny." Okay maybe Michael Jackson didn't say exactly that. But I think you get the point? Right? It is my opinion that the world is obsessed with the perfect body.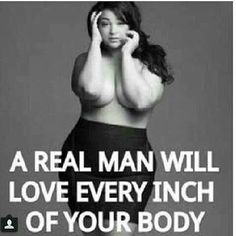 What is the perfect body? Well according to the media. The perfect body is about 125 pounds, size 38C breast, 22 inch waist, and a big back side. "Baby's got back" an excited Sir Mix-a-lot song. So basically Nicki Minaj has the perfect body! Where does that leave the rest of us normal woman? I'll tell you. That leaves us on an operating table getting ready to go under the knife. So that we too can have the perfect body. I think loving our body is so overrated! Nobody likes how they look. We all think there is something that needs fixing in our body. For example, "cosmetic surgery is booming worldwide as people flock to have millions of operations including breast augmentation, liposuction, and Botox." It's this obsession with perfection that makes Donna Simpson so unique.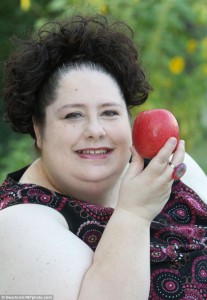 Donna Simpson was born on 1967 in Mogadore Ohio. Donna Simpson parents had 4 children of which she was the youngest. Throughout her youth she struggles with her weight. For instance by the time Donna Simpson was 9 years of age she weight approximately 184 pounds. However in her teen years Donna Simpson loss a lot of weight. she was approximately 154 pounds. Consequently it is also during that time that she decided she doesn't want to be skinny. "Donna Simpson wants to be the worlds fattest women." Say what? Maybe I heard wrong! That's right Donna Simpson wants to be even bigger then she already is. She sees being curvy as sexy. That's when Donna Simpson decided it would be a good idea to launch her website.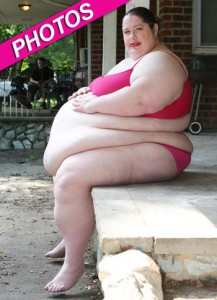 In 2007 Donna Simpson rose to fame by creating a web-site. On her web-site she shares with her fans her eating habits, her waist line, and photos of her lovely body. Many man would agree with Donna Simpson to a point. A lot of man see a big women that is not too big can be sexy. Apparently while some man don't like their women too big. Other man like their women supper sized. These man are referred to as feeders. It is these feeders that frequented Donnas web-site. For instance it is reported that by 2008 of the month of October Donna Simpson had 260 subscribers. Later in her show biz career Donna Simpson had a book deal and a reality TV in the works. In the end though after her lover Phillippe Gouamba left her. Donna Simpson decided to regain control of her life by dieting. So that she can be a better mother to her two children. Donna Simpson big size was impacting her life too much. She realize she was too big and made a change. But how big is too big? When is "fat shamming" wrong?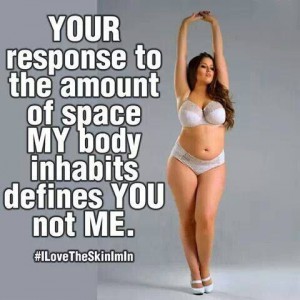 The answer is there is no universal measurement that lets you know your too big. Everyone have an opinion on what fat is? Your too big is an opinion that have many different sizes. Coincidentally women comes in different shapes and sizes. For example, I think myself as a curvy women. Here are my measurements 38C breast, 31 inch waist, and a medium size butt. That's right world fitters. I feel comfortable enough to share with you my measurements. I feel like you are my online family. Similarly my friends and family also are familiar with my shape. When I venture more towards the fat side they let me know. But how big is too big? In my opinion only you can truly tell if your too big. So that you can make the decision to live a healthy and happy life. Always remember that "beauty is in the eye of the beholder." Which simply means everyone have their preference when it comes to beauty. Just because a woman's body is not your preference. That doesn't mean you should "fat shame" her.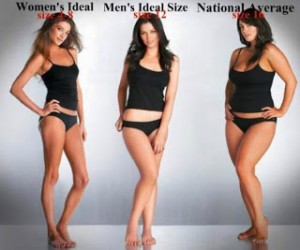 What is "fat shamming?" "Fat shamming" is the putting down of a person because of the bigness of their body. Therefore making them feel ashamed of their body. We should all love and take care of our body. We only have one body. If a person truly needs to lose weight because their health is in danger. "Body shamming" them is not the way to go. Most of us are already insecure about our body. We don't need someone helping us hate our body. There is one women that doesn't agree "body shamming" is wrong. As a matter of fact she made a video describing how she felt about fat people. The women I'm referring to is Nicole Arbour.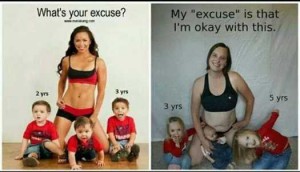 Nicole Arbour " is a Canadian comedian, recording artist, actress, writer, choreographer, dancer and producer from Hamilton, Ontario." Everyone is aware of Nicole's Arbour "fat shaming" video. It had made regular civilians as well as celebrities pretty upset. Truthfully I don't care much for her video. It wasn't funny or entertaining. If it was I would of said so. However I do think Nicole Arbour have a right to her opinion and a right to create her video. Just don't take it to heart what she said. Nobody knows you and your struggles. Overeating is an addiction as well as other drugs and can turn deadly. Don't let people put you down. Remember this blog "Body Shaming" "As If". The bottom line is fat shamming can have devastating results. Take my story for instance.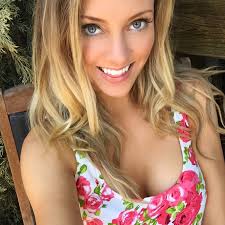 When I put on the weight. After being skinny for most of my life. Needless to say I was told a lot of negative things about my new body. For instance a lot of people told me about how much better I looked when I was skinny. All that negative comment made my already low self esteem plummet. I no longer felt attractive. I felt that everybody thought I was ugly. At some point I was becoming suicidal. But thank god I work through my pain. I created this site to let everyone know it's okay to not have the perfect body. You are perfect in your imperfection. I hope my web-site is helping you. Giving you the strength to get the body you feel comfortable in. Please share with me your "fat shamming" stories below. So that you can get the support you need and deserve.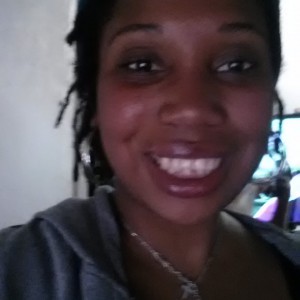 Quick Poll:
What do you think about the Nicole Arbour "fat shaming" video?
a) I hate it.
b) I love it.
c) I think it is hilarious.
d) I really don't care.
e) Nicole Arbour is hot.
f) No comment.
g) All the above
My Answer:
My answer is d.
My Weekly Shapely:
Hello world fitters. So it is currently September. Back to school is in full swing. It's time to breath a sign of relief. No more kids just laying around. Now some me time! Go ahead and plan that early morning walk. That mid afternoon brunch with your friends sounds promising. While planning all these fun activities. Don't forget to fit some exercise in your daily schedule. Fall is on its way. Follow by winter. We know winter is when most of us have problems keeping our healthy life styles. The holidays comes with more then presents. Unfortunately these special presents are not quite easily returned. That's why it is important we continue our healthy life styles through out the winter. Don't worry loseweightandfeelgreatwithfran.com will be with you every step of the way. As for me I'm fine. I've reached my goal weight for September. I've decided no more setting a particular goal weight. I'm just going to remain consistent. That's right world fitters be consistent in everything you do. If you do it long enough you shall succeed. Have a beautiful weekend all. Bye! Bye!