Whats going on World Fitters? I myself am just fine and dandy. After all I'm here to see another day and of course to pen another beautiful post. Today I wanted to discus low self esteem and your weight.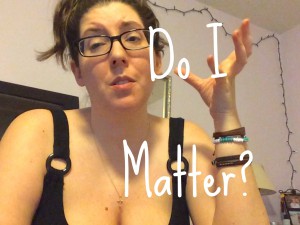 I know all about low self esteem. As things would have it I suffer from low self esteem through out my life. I spend years and years just not liking myself very much. Now I've decided to just stop!
Stop putting myself down.
Stop hating what I see in the mirror.
Stop doubting myself and to live my dreams.
If you currently have a low self esteem just stop! Love yourself now! Love your imperfections! Having a low self esteem have led me to many failures. You can't succeed if you don't love yourself. Furthermore having a low self worth have helped me create the problem I have with my weight and my body.
The way our body looks can have a big impact on our self esteem. For instance me personally not liking how my body looks have caused my self esteem to go down. I didn't think I was attractive. I didn't think I was worth it.
We are all worth it World Fitters. We all deserve the best.  So next time you don't feel like getting up to go to the gym. Tell yourself you are worth it and you deserve your perfect body. It is worth it to know that any place can be your gym. For example, my home is my own personal gym.
In my apartment I have a treadmill, two weights, perfect sit up, and a jump rope. When it comes to working out you have to find the most convenient gym. Because if it is too much of a hassle then you wont be able to exercise.
The key to exercising and losing weight is founding your balance. Something that fit perfectly with your life schedule. Love your life! Live your life! Cherish and love you! After all no weight loss is possible with out self love.
I love you all World Fitters! "You are perfect in your own imperfections!" Get to know your body. Find out what it needs from you and the weight-loss will come naturally. Thanks for joining me here. Enjoy the rest of your day.
Love your friend,
Francesca
Fran says before we say our good byes check out My Life My Story for more info on my journey to self love.